Panel discussion
Wind of Change – Sharing is Caring: How to Improve Research Data and Its Benefits in the Life Sciences (Love Data Week 2023)
Organisation: NFDI4Biodiversity, DataPLANT, NFDI4Health, NFDI4Microbiota
NFDI4Biodiversity is part of Love Data Week 2023!                                             
The consortium invites you to a panel discussion on the importance of data-based decision-making and the challenges and benefits of a cultural shift in research data governance, open science and FAIR principles.
Inhalt
Data-driven decisions in the life sciences have an immense impact on the well-being of humans and the environment, as well as on the development of research directions. Therefore, using best practice examples, experts from different areas of life sciences will discuss the importance of data-based decisions. Expect an in-depth discussion on the challenges and benefits of cultural change related to research data governance, Open Science and FAIR principles, and their impact on the daily life of every individual.
The event is part of Love Data Week 2023, an international week of action to discuss and think together about research data. Under the motto "Data: Agent of Change", Love Data 2023 will be celebrated worldwide from 13 to 17 February with numerous events on a wide range of research data management (RDM) topics.
How to participate
The panel discussion will take place at the University of Bremen, Room NW2 C0290 (Lecture Hall 1) and will be broadcast via Zoom. Registration is not required. Simply register for a new meeting using the meeting ID 812 3227 9619 (password: 092856) on the Zoom homepage and join the discussion.
Panelists
Dr. Barbara Ebert (NFDI4Biodiversity)
Prof. Dr. Konrad Förstner (NFDI4Microbiota)
Prof. Dr. Björn Usadel (DataPLANT)
Prof. Dr. Dagmar Waltemath (NFDI4Health)
Dr. Kerstin Elbing (VBIO, Moderation)
Target group
Researchers
RDM staff from universities/institutes
Managers of scientific programmes/cooperation projects
Orga team & contact
The event is jointly organised by four NFDI consortia:
NFDI4Biodiversity
DataPLANT
NFDI4Health
NFDI4Microbiota
If you have any questions, please contact Kristin Sauerland (ksauerland@gfbio.org).
Downloadable flyer
We would be delighted if you also invite others to this event. Click here to download the event flyer.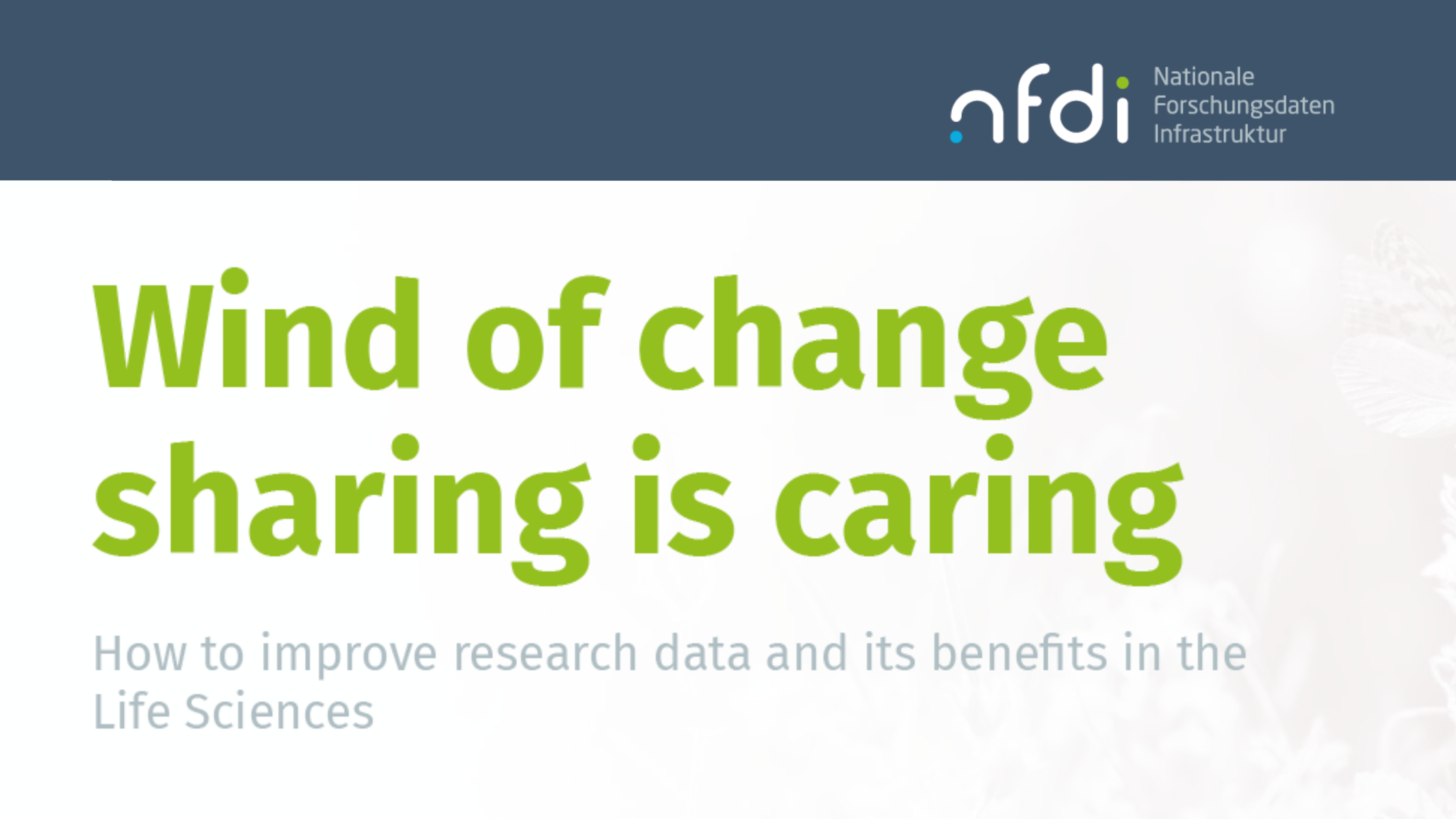 16.02.2023
3 p.m. - 5 p.m.
Bremen and online
Free
English
share on